I feel like a beauty creator. I call myself "the extensionist", a new profession, a specialization in the hair sector.
For me, a woman must first of all wear a beautiful lock of hair. After the hair he can wear whatever he wants. A woman with unkempt hair is to me an insecure woman who doesn't spend time in the mirror. A woman who does not love herself.
I've seen women reborn after fitting 150 strands of Hair Extensions or two textures.
This for me is the most beautiful vice a woman can have, because it is the healthiest, the funniest and the most engaging. The woman is the most beautiful creature in the world: she is strange, she lives a lot of image, in a parallel world, but WONDERFUL.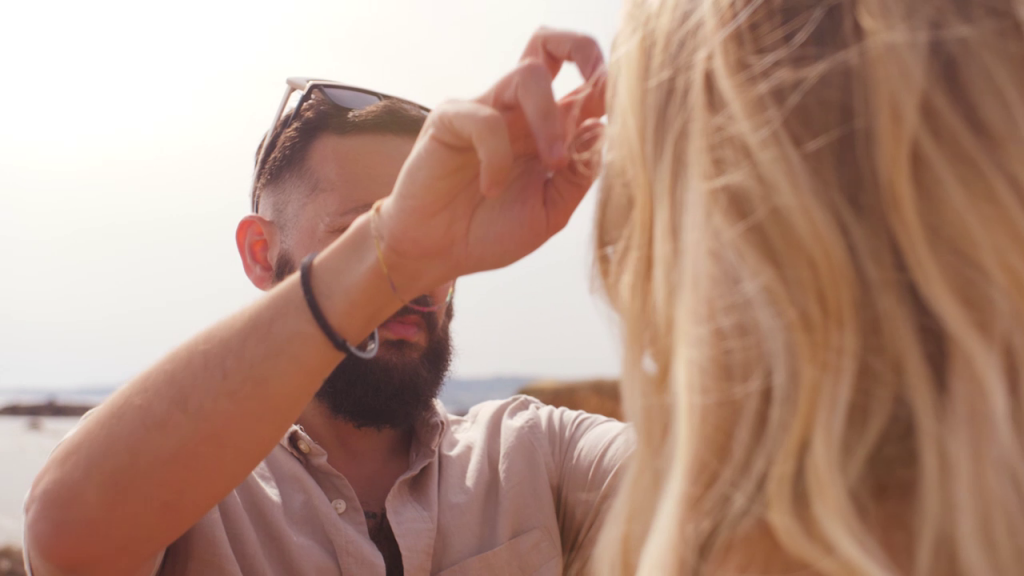 The woman sees herself so beautiful after being with me that she would never lose this wonderful habit
I started this job at 18, not too early. I started cutting hair, without any course and applying strands of  keratin hair extensions without methods, doing everything "by eye", as a self-taught person. Crazy works were already coming out that my friends and my cousin could still testify. What memories! I don't think it's been all these years.
I started in Sicily, my Sicily where I lived up to two years ago. I started out as a hairdresser, opening two beautiful salons, dealing with common services of classic salons, but I always had a weakness for Hair Extensions. One of my collaborators does crazy lengthening and thickening jobs, but it wasn't enough for me: I wanted to do more and more. And especially i wanted to make them.I realized that the classic styling, cut and color services bored me and instead I went crazy to choose the most beautiful hair from all over the world. I was crazy with the desire to create my own line of Hair Extensions. I bought strands and textures on the internet from any site. It had become a real "obsession", a "mania". I had become addicted to all of this as if it were drugs.
So, I decided to close my shops and moved to Rome, the Eternal City. I wanted to make my dream come true: I wanted to become the extensionist.
I think he is slowly succeeding. I just created my line of Extensions "Marco Pisani Hair Extension" and I really hope for a great success, because in everything I do, I put immense love and I just want to make you more and more beautiful and… more voluminous.
Women I love you all❤️
READY FOR YOUR NEXT HAIR EXTENSIONS